How to Make Money On YouTube: 5 Simple Methods
What do you get when you pair a video platform with the ability to make money? YouTube. YouTube is one of the top five most-visited websites in the world, and it's also one of the best ways to turn your knowledge or creativity into cash.
With more than 1 billion users worldwide, there's no question that YouTube has created a massive opportunity for anyone who knows how to use it. This blog post will outline 5 simple methods for making money on YouTube so that you can start earning as soon as possible!
And here is a really awesome thing you need to know.
You can create YouTube videos without any of the following.
Being on camera

Having to speak

Spending hours using complex video editors

Any experience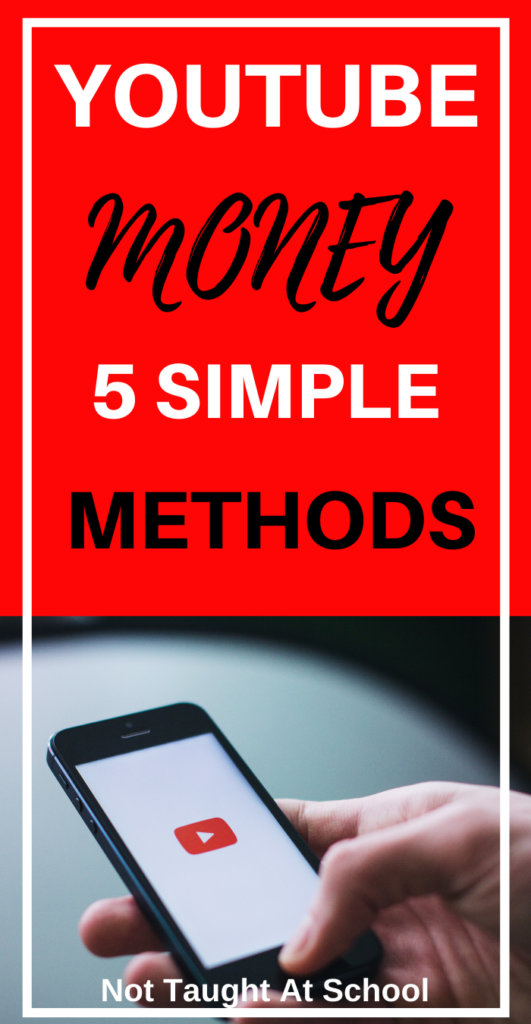 How Long Does It Take To Make Money On YouTube?
That would depend on the different methods you are using or plan to use.
If your goal is to just use YouTube ads to make money it could take a while as your channel builds authority and hits the requirements to become a YouTube partner.
Make Money on YouTube With These Methods.
Many people focus on running ads on their YouTube channel as a way to make money.
However, when you first start on YouTube you need to build up your channel and reach 1,000 subscribers and 4,000 hours of view time before you can apply to the partner programme.
Becoming a YouTube partner opens up several ways to make money on YouTube and this includes the following.
Running paid ads on your channel.

YouTube Premium subscription fees.

Channel memberships.

Super Chat.

Having your own store.
All of the above are great ways to make money with YouTube.
But you can't do any of them until you become a YouTube Partner.
So, whilst you are building up your channel to meet these requirements I have listed a few different ways you can start making money right from the get-go.
Method One: Leverage a Niche Market.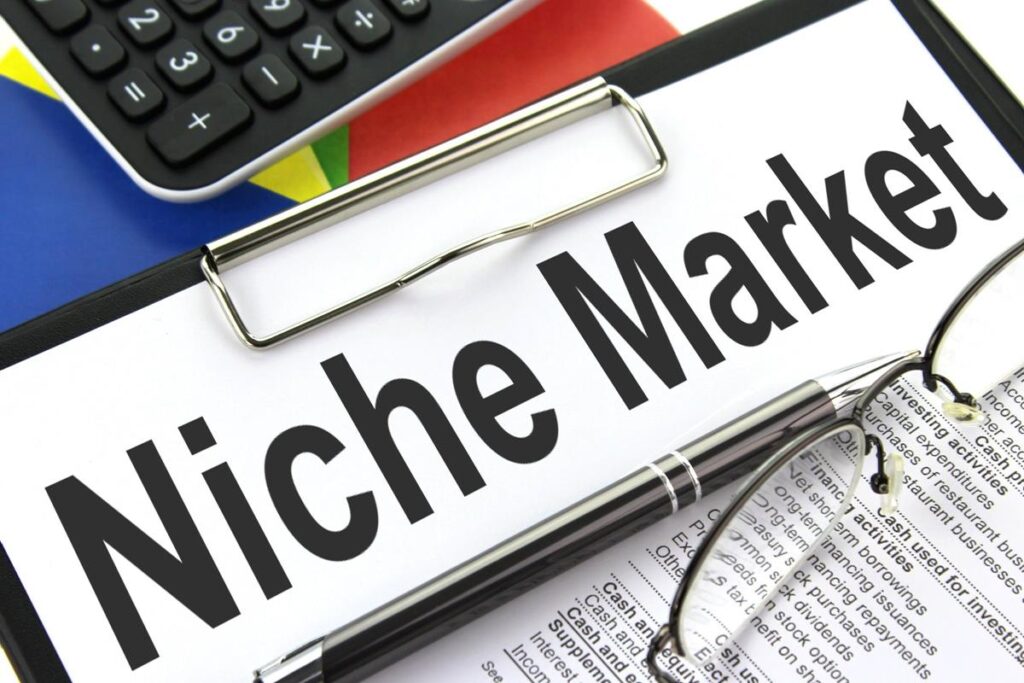 We all have our own specialities and particular interests, so why not turn your knowledge or creativity into an asset?
It's important to note that this doesn't mean you should go in blindly–you'll need to do some research first on what type of content is popular with the niche.
But like most things with YouTube you will find lots of examples and videos that you can use as a template or guide.
An example of a niche market is something like sewing, meditation, parenting etc.
First, you decide on a niche or category, once you have done this you then create content purely around that niche.
And you can then make money in many ways including but not limited too….
Online courses

Affiliate marketing

Merch

Brand deals

Sponsorship

Sell your own merchandise & more.
Let's break it down and look into the above in a little more detail.
Method 2: Sell your own merchandise:
First, we will look at something called merch.
This is a really simple way to make money on YouTube and it doesn't take much time or effort.
You can sell t-shirts, mugs, posters or any other type of product you like as long as they're related in some way to the niche market of your video content.
The more popular your channel becomes then the more opportunities you have to sell your own merchandise.
How does it work?
Step 1 – Create an account on Teespring.
Teespring is an easy-to-use platform that allows anyone (from bloggers to creatives) to create their own designs in minutes using templates they have available.

The best bit? You don't need any prior experience with graphic design programs because there are templates you can use.
I use and recommend this website as it integrates with YouTube.
The site will provide all the tools necessary for creating and selling custom merchandise like t-shirts, posters, mugs etcetera.
Step 2 – Create a product:
First, you need to create a product that aligns with the niche.
Remember, it can be anything as long as it's related in some ways. You might want to think about what type of products would best suit your brand–if you have one.
Step three – Designing the Merchandise:
Once signed into Teespring they walk you through designing your product.
Here is how I create my own merch and it is really simple, all we need to do is use a free piece of software called Canva.

Inside the software, they have templates you can use and then you simply add or edit any part you like.
Once you are happy with your design you download it and save it.
Next, you upload that design to your Teespring account and from here you simply decide if you want it on a cup, t-shirt etc.
Below is an example from my channel, you will notice I have the same design on several products.

Step four – Decide on the cost someone will pay.
Inside Teespring, you can very quickly see how much profit you can make.
You simply decide on the selling price and instantly you can see your profit.
For each item Teespring has a base cost, anything above this is profit for you.
You can play around with the cost until you are happy with the potential profit you will make for each item.
Below is an example from inside my store, you can see if I was selling this T-Shirt at $24.99 I would make $8.05 profit for every one that sells.

Step 5 – Relax!
Once your products are live they will be available to purchase and then all orders, payments, invoices etc are handled by Teespring for you.
Method 3: Sell Your Own Digital Products.
You can sell digital products like an eBook, an online course or a membership site.
All of these items are great ways to make money on YouTube because similar to creating Merch products these too can become a passive income over time for you.
Once you have created your digital product you can then list it for free on platforms like Gumroad and Etsy.
You simply upload your products and when someone buys them, they get instant access to them and you get paid minus a small fee from the platform that hosts it for you.
eBooks you can create for free using Canva and there are many templates you can use for free.
If you wanted to create and sell an online course or membership site you can use a platform like Clickfunnels.
Clickfunnels offer a 14-day free trial so you can play around and see how everything works. It is very simple to use and the software will also design your sales page, accept payments and lots more.
I use Clickfunnels for all my courses including free and paid. It is very simple to use and you can just upload your videos and put them into a very simple to follow format.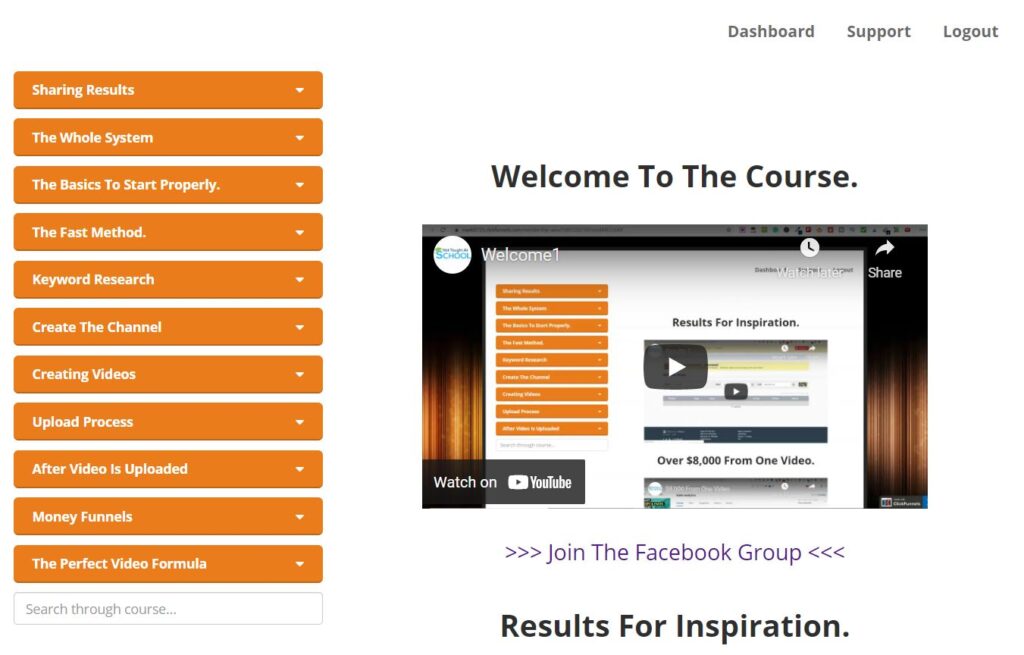 If you want to check out ClickFunnels for FREE for 14 days then here is the link you need. Clickfunnels 14 Day FREE Trial.
Offer White Labeling Services.
If you have a skill that others might find useful then you could offer your services.
This is known as white labelling (the company provides the logo and branding). You can do this with anything from SEO to graphic design skills.
Method 4: Created Sponsored content.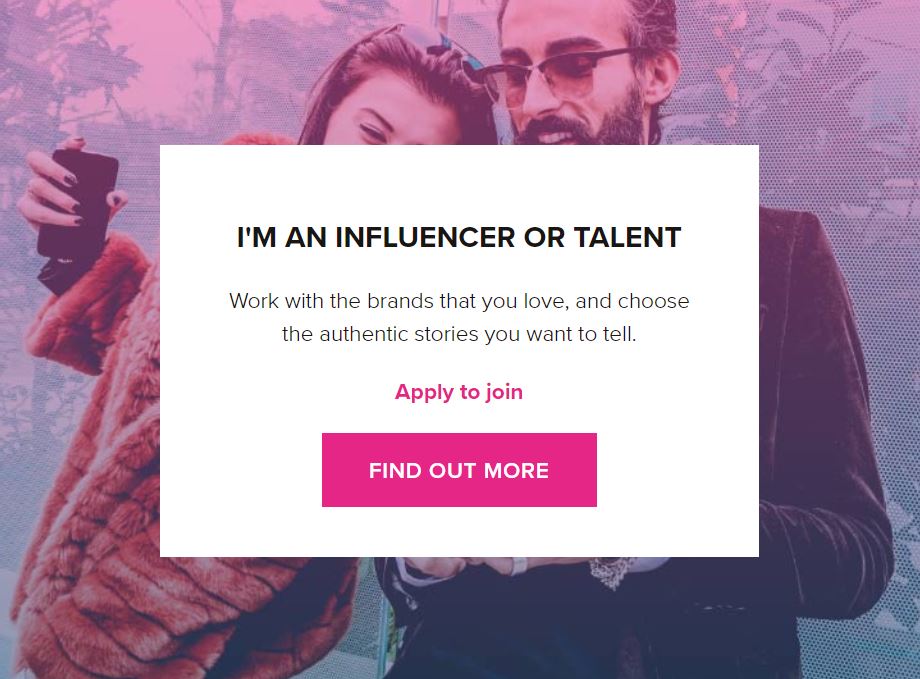 This is a very popular way for many YouTubers to make money and you don't have to be in the YouTube partner program for this.
With sponsored content, you are working with companies, brands, business owners etc.
How does it work?
A Company or brand will approach you with a project and they offer to pay you for the time spent creating content.
As an example, if I was approached by SkillShare and asked to create sponsored content about their online courses then SkillShare would be my sponsor.
They are paying me money so that I can produce this video which is advertising and showcasing their online courses.
It's a win-win for everyone as my audience on YouTube would be very interested in the website and what they offer.
SkillShare would be happy because they have lots of people now visiting and aware of what they offer.
Obviously, your content needs to be relevant to the target market of whichever company or brand you are working with.
And please make sure you have full transparency with your audience and tell them this is a sponsored video.

YouTube also has the option to add to every video whether it is a sponsored video or not.
Recently YouTube updated the platform about paid product placements, sponsorships & endorsements.
YouTube have their own platform called BrandConnect, this is currently invite-only but you can find out more over on the YouTube Brand Connect Page.
Connect With Brands.
There are many websites that can connect YouTubers with big and small brands.
Some of the best websites which offer these services are Makrwatch and The Room.
You will also find many more websites by just doing some research online but I know several YouTubers who have worked with these companies and have recommended them to me in the past.
Method 5: Affiliate Marketing.
I have saved the best till last.
Affiliate marketing is, without doubt, one of the best ways you can make money on YouTube (And blogs too)
Affiliate marketing is the process of earning a commission by promoting other people's (or company's) products. You find a product you like, promote it to others and earn a piece of the profit for each sale that you make.
You can make money by promoting products, services, software and lots more.
This is a great way to start making money on YouTube, especially if you're just starting out and want to earn money without much extra work.
How Does It Work?
First, you would need to create an affiliate account with any of the well-known affiliate marketing companies.
Did you know you can partner up with Amazon, eBay or Etsy?
These are just a few places you can sign up as an affiliate and start sharing products. There are hundreds more.
Some of the top affiliate networks include:
Depending on the company you sign up with, you can earn anywhere from 2% all the way up to 100% of the original purchase.
And you will find affiliate products for any niche or category you go into.
I am sure you will of seen these affiliate links in many YouTube videos previously, here is an example from a channel that shares content about dogs.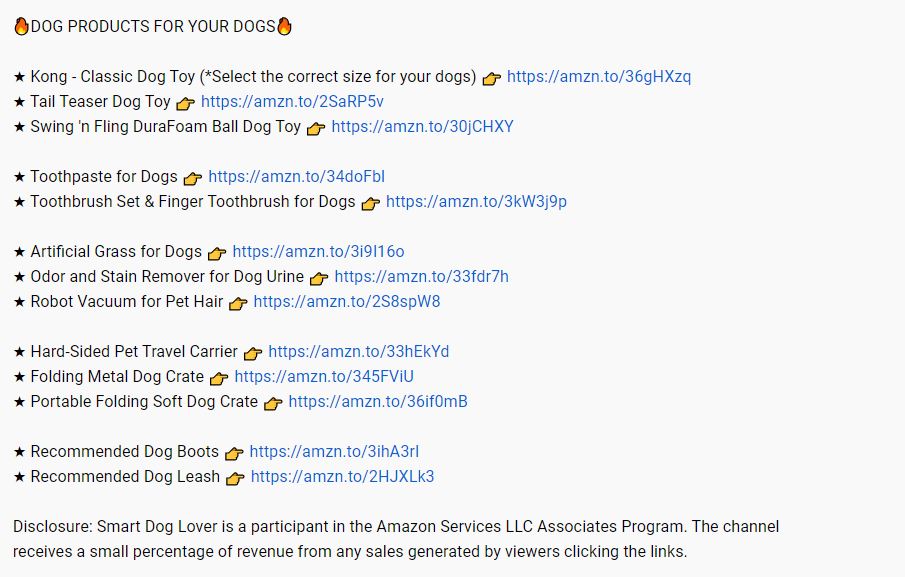 If anyone clicks any of the links and purchases something from Amazon then the creator of the channel will earn an affiliate commission.
It really is that simple.
Amazon is ok, but you really need to be getting thousands of views on your videos to earn some decent money with them.
Here is how much I have earned with Amazon in the last 30 days.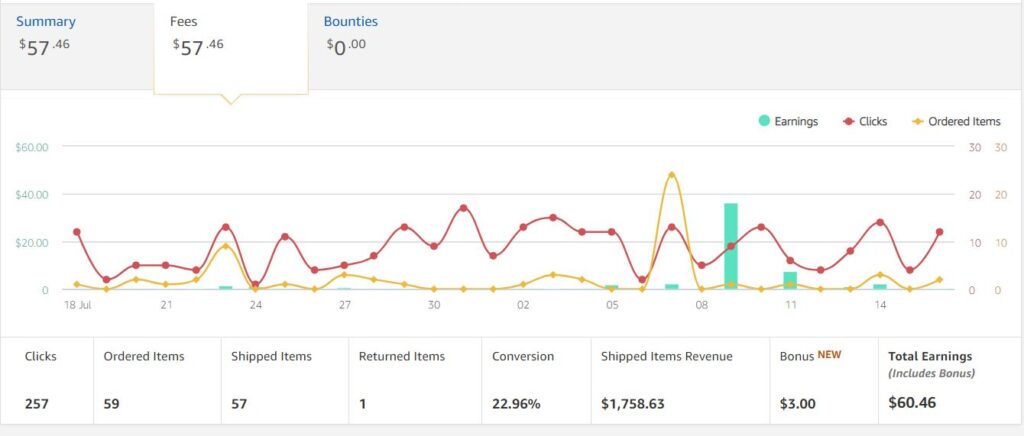 You can do affiliate marketing in a number of ways on YouTube.
Using the above example, the channel just shares videos about different dog breeds and then they have all the affiliate links in the description box.
Another way you can make money is by reviewing products, this can be physical products and also digital.
Personally, I prefer digital products like courses as the amount of money you can earn is way more.
Below are some of my affiliate earnings for the last 30 days.

As you can see, it's a big jump compared to Amazon earnings. And all of these earnings came from digital products too.
I love affiliate marketing, especially with YouTube as you don't need to deal with customers, payments, returns etc.
You simply sign up as an affiliate, get your links and start sharing them.
I have written a very in-depth article about affiliate marketing that you can check out here if you like. Affiliate Marketing: How Lots Of Ordinary People Are Making Thousands Sharing Products.
And that concludes 5 different methods you can use to make money on YouTube.
Making Money on YouTube is very possible, we have looked at 5 different methods in this article and there are many more.
If you want to learn more about growing your own YouTube channel then check out my FREE YouTube course.
This is something I previously charged for but I made it FREE this year.
What You Will Learn From This FREE Course?
Secret #1: How To Rank Your Videos On YouTube.

Secret #2: Find Hidden Keywords.

Secret #3: Create Videos Very Quick.

Tips & More Freebies!
>> Grab The FREE Course <<
How To Make Money On Youtube Without Making Videos?
This is a question I get asked quite often.
And yes, you can make money without making videos yourself.
For this you have a couple of options, you can outsource the work and create what is known as a YouTube Cash Cow Channel.
I have written a full article about this and outline the process for you here…. How To Create A YouTube Cash Cow Channel [From Scratch]
The other option is to use software that creates a video for you from the ideas and text you provide it with.
And there are many channels using this exact method, some are earning over $300+ a day and I share everything in this video.
The links mentioned in the video are below for you.
➡️ Vidnami 2 Week FREE Trial ⬅️
➡️ Vidnami – 25% OFF Lifetime Deal & Bonuses ⬅️
➡️ Conversion.AI – Grab The FREE Trial ⬅️
➡️ Conversion.AI Review ⬅️
Finally, You can find more articles about making money on YouTube, Getting Subscribers and lots more below….
>> 7 Tips To Create YouTube Thumbnails [That People Click On]
>> How To Create A YouTube Cash Cow Channel [From Scratch]
>> How To Get More YouTube Subscribers 5 PROVEN METHODS
>> How To Get More Views on YouTube (SECRET METHOD)
>> Make Money On YouTube Without Creating Videos
Thank you again for reading today's article. If you have any questions please let me know below and I will answer in 24 hours for you.
Take Care & Keep Smiling
Learn More / Earn More / Save More / Start Living More
THIS POST MAY CONTAIN AFFILIATE LINKS, PLEASE SEE MY DISCLOSURE FOR MORE INFO